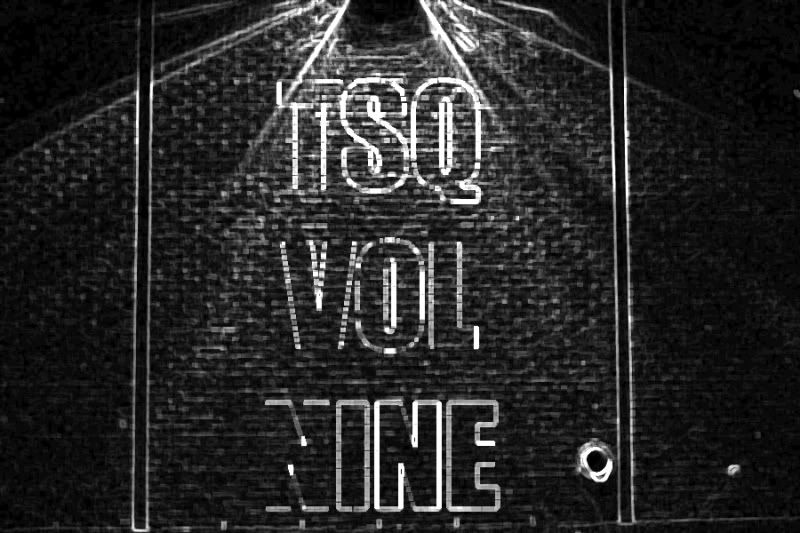 I am very, very excited about this month's TSQ mix. I have been taking in more and more music every month, in hopes of keeping abreast of the rapidly changing mood of current hip art. My trusted sources have changed, and the amount of music I sift through has almost reached critical mass, but these are both very good things for TSQ and for you! The best summarizing word for this month's mix would be epic. At the risk of sounding and/or being pretentious, the aura of TSQ VOL NINE is dominated primarily by the pressure and longing created by sustained quiet, and even silence, in some instances. In particular, I love the whiplash effect that takes place during the transition from M83's theatrical "Intro" into Bon Accord's over the top "True Delusion". This then gives way to a pack of rapid-fire nostalgic retro jams, which then segues into a very funky, loungy section in the middle of the playlist. After a brief delve into some dark, airless experimental electronic numbers, TSQ VOL NINE is rounded out in typical apocalyptic conclusion. A lot of the tracks chosen this time are a bit longer than usual, but I think what is lost in quantity is more than made up for in quality. I hope you enjoy this month's installment of my favorite finds throughout the past thirty or so days. Thanks to NOLOVE Recordings, Post-Chillwave Srfr, Cascine, RCRD LBL, Ghostly International, Deftjams, LYFSTYL, Hearing Gold, and various friends and acquaintances with great taste in music for helping this mix come togeths. Also, thank god you didn't notice I forgot to put Choongum on the tracklist artwork. Oh, you noticed now! If you would like to see a short companion release of outtakes, post a favorable comment on your choice social network or even right onto this Tumblr post. Also, do tha right thing, and share the love by reposting if you feel like TSQ VOL NINE is a good source of phresh new tunes!
TSQ VOL NINE
1.   M83  intro
2.   BON ACCORD  true delusion
3.   GAUNTLET HAIR  top bunk
4.   JENSEN SPORTAG  everything good (teeel remix)
5.   THE ICE CHOIR  two rings
6.   BADLY DRAWN BOY  a pure accident (with sirconical)
7.   SMALL BLACK  love's not enough
8.   MUX MOOL  palace chalice
9.  STAR SLINGER  moet & reese
10. SOUTHERN SHORES  night is young
11. RIMAR  higher ground
12. CLAMS CASINO  wizard
13. STEVE HAUSCHILDT  batteries may drain
14. CHRIS D'EON  civic planning
15. OLIVER TANK  what have i become? (flash forest remix)
16. STUMBLEINE  kaleidoscope
17. WHITE RAINBOW  tuesday rollers and strollers (excerpt)
18. CHOONGUM  meteor baths
Download here.
(Photos courtesy of my brilliant photographer girlfriend.)
---
---
tsqdance posted this