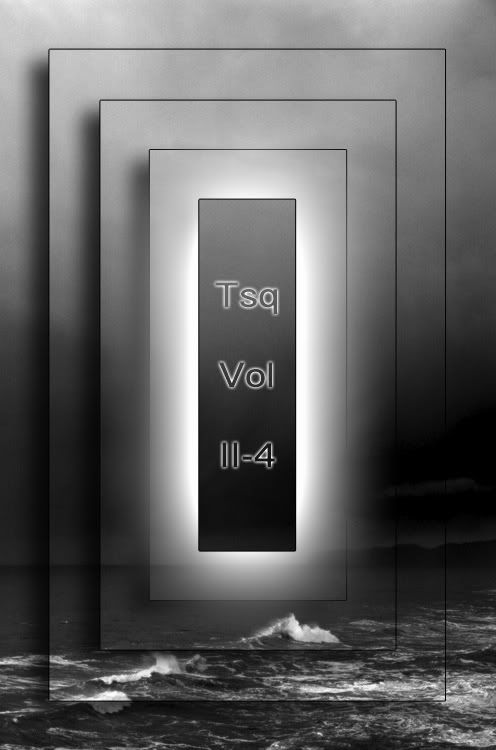 This month's recap of musical highlights is now available for free download. Tsq Vol II-4 features a couple of standouts from brand new releases, a few singles by fledgling independent chillwavers, and several recommendations from reliable counter-culture media sources. A good number of entries are jams that flew so low under the cultural radar that I had to go to the deepest, darkest corners of the internet in order to excavate them. I am happy with the amalgamation that I've had the pleasure of compiling for those of you out there that are also still riding this new wave of electronic music. This month's collection of hip tunes is more of the same tone that has been represented time and time again here at TSQ: a careful dance between soulful glo-fi, sci-fi nostalgia, and Kompakt-esque minimalist pop. Sunday Morning's bitchin' intro, along with lazy analog offerings by Spanish Prisoners and Bedroom flesh out the decidedly chillwave slant on Vol II-4. Artists like 1990, No Wave, and Neo-Safari bring an 80's-influenced future beat to the table, and choice cuts by Mount Kimbie and Taragana Pyjarama represent the hypnotic ambient electronics that are the cornerstone of today's new direction of synth music. Don't miss out on Puro Instinct's hypnotically vintage "Stilyagi" or Clams Casino's ragged underground hip-hop fare, if you haven't already heard them yet. All told, this latest entry into the Tiananmen Square Dance canon is sure to please, so do tha right thing and grab a free download here. If you like what you hear, follow @tsq_dance on Twitter, subscribe to our Tumblr page, or repost a link on Facebook or Google+. Share the love by visiting the respective sites and Bandcamp pages of these illustrious artists, donating to those whom you feel really pour their heart into their work. People like us give me something to write about. Enjoy!
Tsq Vol II-4
1.   SUNDAY MORNING  summer please come soon
2.   1990  aphelion
3.   ANIMAL COLLECTIVE  daily routine (phaseone remix)
4.   CHRIS D'EON  transparency pt. II
5.   PURO INSTINCT  stilyagi
6.   NO WAVE  no waves
7.   NEO-SAFARI  the ballad of stingbot
8.   FLASHLIGHTS  so close to midnight
9.  CLAMS CASINO  human
10. MOUNT KIMBIE  at least (instra:mental remix)
11. MAXY BILLS  dust moat dayze
12. OMBRE  cara falsa
13. SUMUO  other stars
14. MUX MOOL  live at 7-11
15. CHOONGUM  oceanography
16. SPANISH PRISONERS  rich blood (tropic of pisces remix)
17. BEDROOM  the clouds
18. LITTLE CHORDS  for you
19. TARAGANA PYJARAMA  girls
Download here.
(photos courtesy of breathe in choruses)
---
---
tsqdance posted this